Romantic Birthday Messages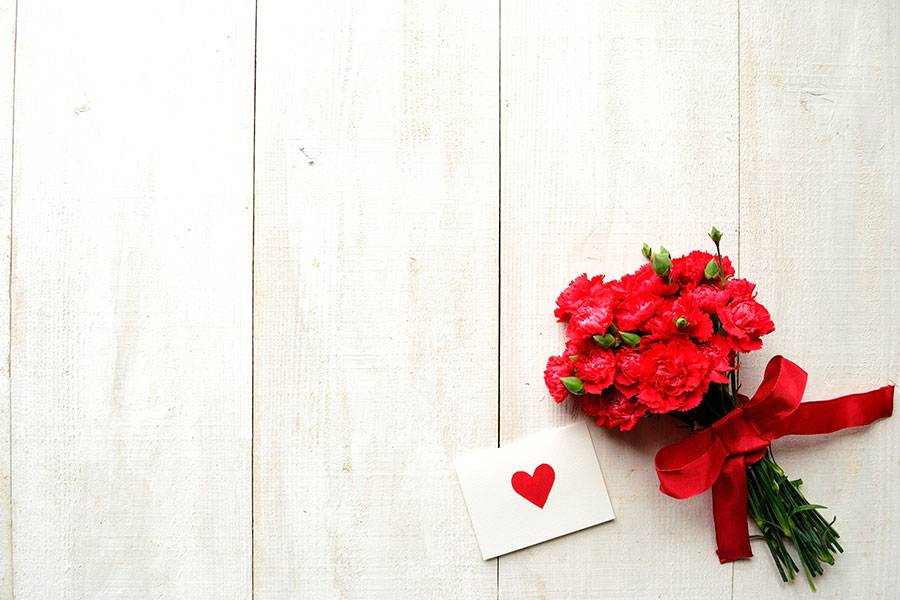 Wish him or her a Happy Birthday with a romantic card message!
15+ Romantic Birthday Messages
Thinking of you with love on your birthday and wishing you everything that brings you happiness today and always.
Being in love doesn't make me happy. It's being in love with you year after year that does the trick.
One tree can start a forest, One smile can make a friend, One touch can show us love and care, And you make my life worth living, dear!
My heart for you will never break. My smile for you will never fade. My love for you will never end. I love you.
Darling, you are a wonderful bloom in a beautiful garden where only true love grows! Wishing you a brilliant Birthday!
When we're together or when we're apart, you're first in my thoughts and first in my heart. Have a wonderful birthday.
Did you hear a light tap on your shoulder this midnight? It wasn't Santa Claus, it was me wishing you a very Happy Birthday!
I'm enthralled by your beauty, mesmerized by your charisma and spellbound by your love. No wonder I am always thinking about you.
Happy birthday my dearest and sweetest, not a day goes by when I do not think of you and how empty my life would be if you were not here.
I wish I could attach my heart to this Birthday wish. That's how much you mean to me. I wish you always be happy and I'll do everything to make you so.
It's always a treat to wish a happy birthday to someone so sweet.
Falling in love with you was easy. Staying in love with you is easier. Happy birthday. I can't wait until next year.
It's not important that this day is your birthday. It's important that every day is your day and you are mine!
With each year I'll love you more. Remember that your best years are still ahead of you and I'll be there for every up down and in between.
Sometimes words are hard to find to form that perfect line to let you know you are always on my mind. Happy birthday dear!
Dance as though no one is watching you, Love as though you have never loved before, Sing as though no one can hear you, Live as though heaven is on earth! I Wish you a very warm and Happy Birthday!
It must have been a rainy day when you were born because the heavens were crying because it lost its most beautiful angel.
It takes only a few seconds to say I love you but it will take me an entire lifetime to show you how much.
Need some ideas on how to plan a romantic birthday party or surprise? Here they are!
Romantic Birthday Ideas
For HER
make sure the date is free of any obligations to see family or already booked birthday outings. If she already planned something you didn't know, book another day that you can spend just two of you together
find out what she likes – especially if it's a new relationship, you need to get this right! What's her favourite food, what does she like to watch, listen to, what are her hobbies etc
nice personalised card with some romantic birthday messages is a good start – but don't forget to upgrade to a beautiful bunch of flowers from SerenataFlowers.com, something every woman is wishing for her birthday
if you make a plan, try to find a way to combine it with other activities – for example if you're going to the theater for show, you might want to go and have a dinner in a good restaurant before, and after the show you could find some romantic places for an evening walk
if you're thinking about the timing of giving her the birthday gift, here are few options: if the birthday falls on weekday, it's great to surprise her straight in the morning, for example with birthday flowers delivery to her office, and then leave the main gift for the evening. If you're celebrating all weekend, leave the gift until later on the day as the highlight of the celebrations
Gift Ideas for her:
flowers, chocolate , and wine, or combination of all of these (see SerenataFlowers.com)
a romantic weekend away just for two of you
lingerie – if you're feeling confident about your choices and her taste
perfume
experience day – balloon ride and similar
surprise birthday party
night in an expensive hotel with some spa treatments
pampering afternoon at the salon
cook homemade dinner for her, including dessert
prepare a gift hunt for her
send her chocolate hamper to work (see SerenataFlowers.com)
handmade card with your own photos
if you have kids, prepare something together with the kids as a gift from the whole family
For HIM
ask around to see if he made any arrangements to see anyone on his birthday
if you're in a new relationship, it may be difficult to get the right present or organize something with his friends, if you don't know all of them. Try to ask him either directly, or find out from the friends you know what does he like
men are generally of adventurous nature, so preparing a gift hunt for him will make things exciting
if you're planning a surprise birthday party, you can combine it with leaving out clues around the house that will reveal the venue of his birthday party
Gift Ideas for Him:
home-cooked dinner with his favourite dessert
grooming kit
personalized cufflinks
lazy weekend away
gadgets
experience day – like driving a Ferrari
rent a nice car and have a road trip for the weekend
champagne
wine or beer hamper delivered straight to the door as a surprise (visit SerenataFlowers.com)